Oily skin is featured by an excess oil on the skin, leaving a persistent shiny, and sometimes, greasy appearance to your skin. For some, this is caused by larger oil glands and high sebum production, and for most, it is largely due to genetics. 
To prevent pores from getting clogged, enlarged and dead skin cells from accumulating, it is essential to look out for ingredients that can help reduce and control oil production for a healthy, balanced complexion. 
Step 1: Cleanse
Cleansing is an essential and important first step that should not be overlooked, especially for oily skin types because excess oil production may breed bacteria and lead to potential breakouts. In selecting a suitable cleanser, it is recommended to select gel or foam cleansers that cleanses away impurities without over-drying skin. Do note that it is also not recommended to over-cleanse as it may lead to further oil production.
Photo Courtesy of Sephora
Kate Somerville ExfoliKate Cleanser
This gentle foaming cleanser removes oil, makeup and impurities to reveal softer, smoother skin. Formulated with glycolic and lactic acids, it cleanses without over-drying, reducing pores for a noticeably smoother and even skin.
Photo Courtesy of Sephora
TATCHA The Deep Cleanse
This daily oil-free gel cleanser with natural fruit exfoliant that deeply cleanses lifts impurities and unclogs pores, leaving the skin soft, refreshed and hydrated. The formula encompasses the power of natural beauty multi-tasker Japanese Luffa fruit well loved by Japanese women for centuries. Ground fibers from the fruit exfoliates and increases cell turnover, deeply purifying & decongesting pores, while the fruit extract nourishes and strengthens skin.
Step 2: Tone
For toners, select one that is alcohol-free and contains ingredients like witch hazel (a natural astringent with potent anti-inflammatory and antiviral properties that do not overdry skin like alcohol) instead.
Photo Courtesy of Laneige
LANEIGE Fresh Calming Balancing Toner
A moisturising toner that refreshes, hydrates and soothes while balancing the oil and water level of the skin. It also removes excess oil and grease from skin.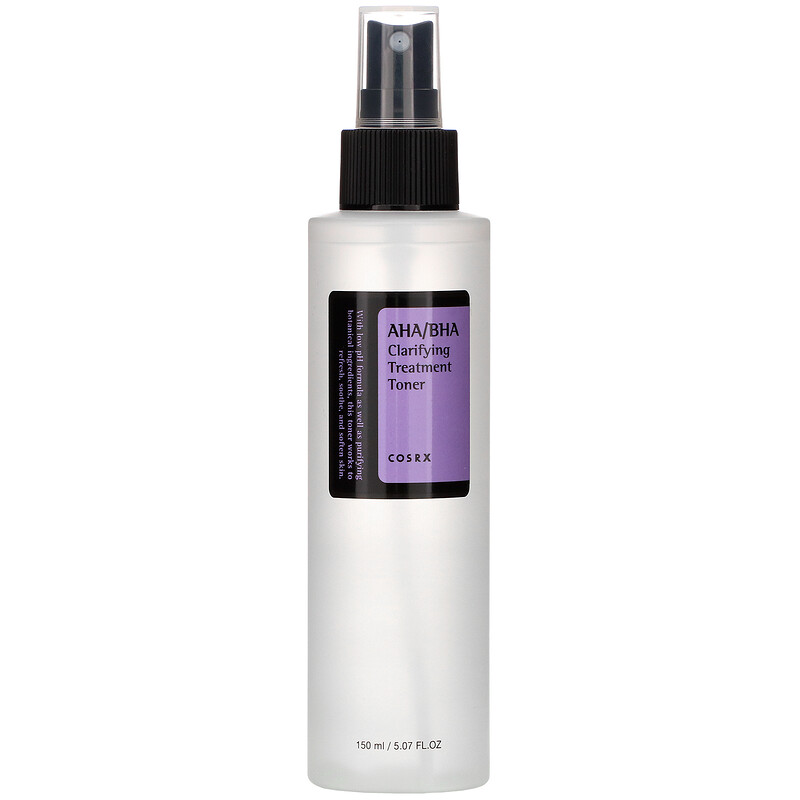 Photo Courtesy of iHerb
COSRX AHA/BHA Clarifying Treatment Toner
An exfoliating fluid that effectively eliminates flakes and dull skin cells while reducing formation of blackheads and whiteheads. Infused with natural acne-fighting acids, the toner balances oil and sebum production while nourishing and hydrating skin with essential vitamins.
Step 3: Serum
Serums with alpha-hydroxy acids or beta-hydroxy acids like salicylic acid are vital in controlling overproduction of oil, while botanical ingredients provide anti-inflammatory properties that soothe and nourish the skin.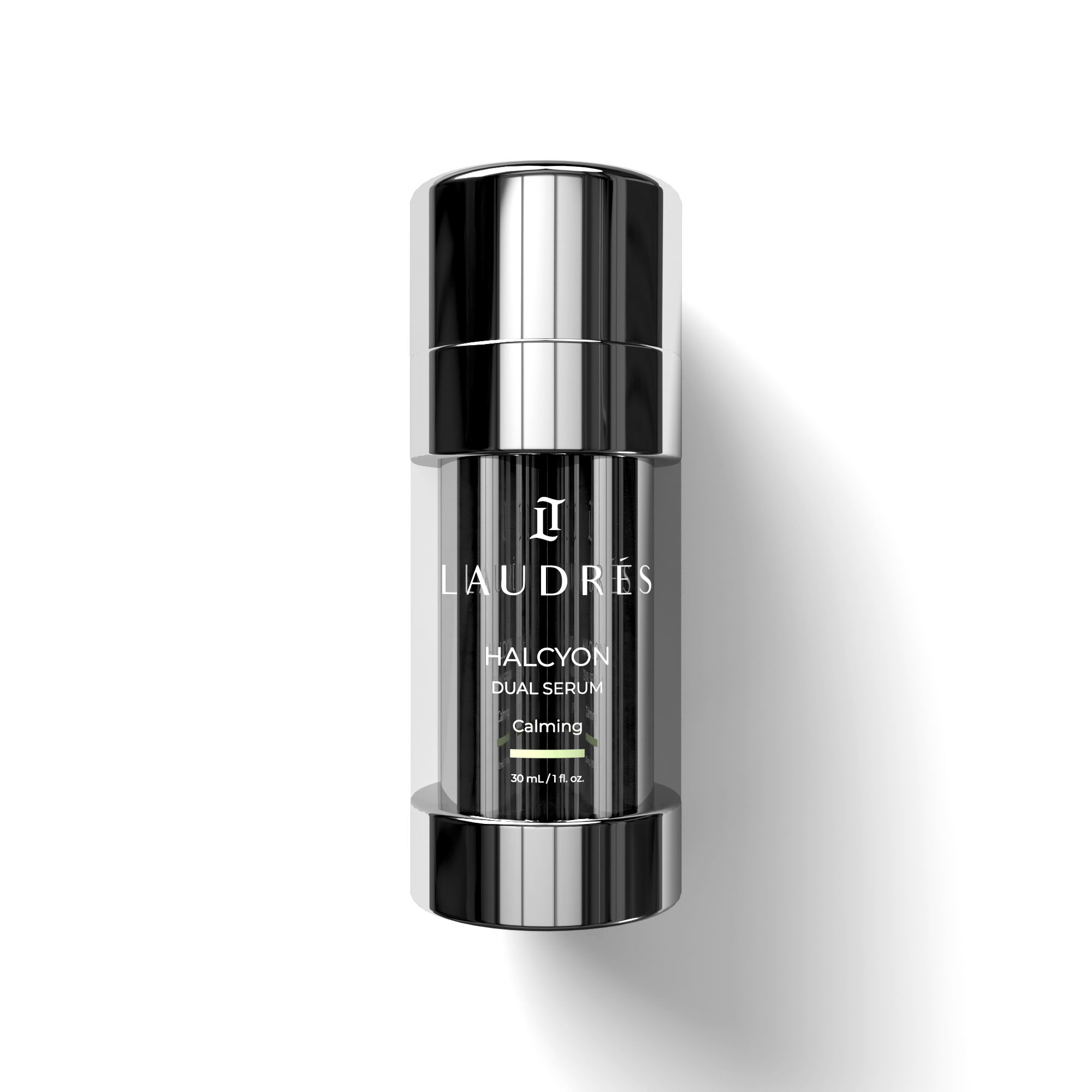 Infused with a remarkable blend of 7 powerful plant-based extracts including Centella, Chamomile and Rosemar
y, this fragrance-free and light-weight serum is specially designed to provide maximum soothing, antioxidant and anti-inflammatory powers while rapidly healing and reinforcing skin's barriers for a stronger, more resilient complexion. 
Photo Courtesy of Paula's Choice
Paula's Choice DEFENSE Antioxidant Pore Purifier
An incredibly lightweight texture that easily glides onto our skin packed with a wealth of potent ingredients like niacinamide, antioxidants and vitamin C for a multi-level defense to keep skin looking younger, longer.
Step 4: Moisturize
Having oily skin does not mean moisturisers should be skipped – opt for a light-weight, oil-free moisturiser with ingredients like glycerin or sodium PCA that are excellent hydrating agents which help to retain moisture.
Photo Courtesy of Care to Beauty
Eau Thermale Avène Hydrance Optimale Aqua Cream-in-gel
Specially formulated for  oilier Asian skin, the texture of the moisturiser is rich yet spreads out into a refreshing, watery gel that delivers up to six hours of continuous hydration. It also helps to lightly mattify skin, and even skin tone.
Photo Courtesy of Sephora
Estée Lauder DayWear Matte Oil-Control Anti-Oxidant Moisture Gel Creme
An ultra-light gel cream moisturizer that balances oil production and minimizes shine to reduce the look of pores for a fresh, soft, and hydrated skin.
Step 5: SPF
Complete your routine with a lightweight sunscreen packed with zinc oxide that leaves a matte finish. 
Photo Courtesy of Sephora
SUPERGOOP! Unseen Sunscreen SPF 40
An antioxidant-rich SPF primer, providing broad spectrum SPF 40 and protection from damaging blue light, while prepping skin for makeup. The formula glides onto skin easily, targeting shine while leaving a satin, makeup-gripping finish.
Photo Courtesy of Sephora
TATCHA Silken Pore Perfecting Sunscreen Broad Spectrum SPF 35 PA+++
A light-weight sunscreen with broad-spectrum SPF 35 that melts into skin for a matte, poreless-looking finish.
Photo credits: Courtesy of Brands