Sensitive skin is usually easily irritated and more reactive than usual skin types. Potential triggers include lack of sleep, hormones or external environment, causing symptoms like redness, stinging or burning sensations to occur, thus making the skin very uncomfortable. Sensitive skin is caused by irritation of nerve endings on the outermost layer of skin as a result of weakened skin barriers.
The skincare routine for sensitive skin needs to be non-irritating and preferably formulated without dyes and fragrances to prevent any itching and reddening. Instead, opt for ingredients that are humectants and emollients. Such examples are hyaluronic acid, shea butter and squalene, that soften skin while sealing in moisture under a protective barrier.
Step 1: Cleanse
To keep skin balanced and healthy, a gentle and soothing cleanser should be used to effectively remove makeup and impurities without disrupting skin's natural barriers.
Photo Courtesy of Peach & Lily
Peach & Lily Power Calm Hydrating Gel Cleanser
A gentle and effective cleanser packed with soothing chamomile and camellia, it dissolves light makeup and deeply cleanses skin. It is packed with multiple calming ingredients such as cica, chamomile, and camelia that leaves skin nourished while the gel-to-foam formula cleanses without stripping moisture.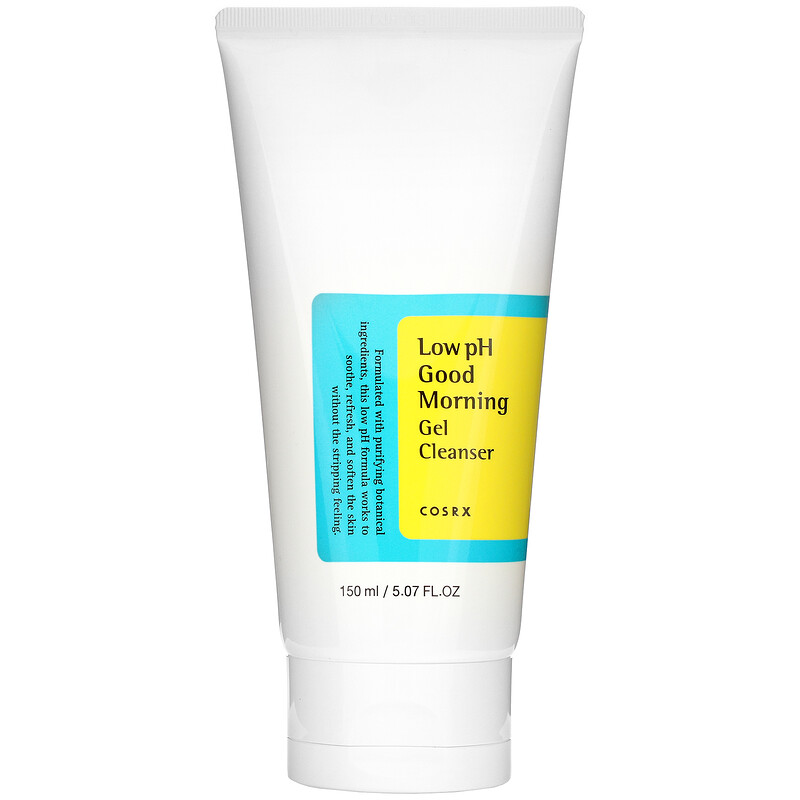 Photo Courtesy of iHerb
COSRX Low pH Good Morning Gel Cleanser
An extremely gentle formula that cleanses, exfoliates, and nourishes your skin without stripping skin's natural oils for a clearer, more radiant complexion. Infused with tea tree oil, it heals and calms damaged skin. Together with other purifying botanical ingredients and mild acids, the cleanser effectively nourishes and is especially effective for even the most sensitive skin types.
Step 2: Tone
Toners with calming, anti-inflammatory ingredients help to relieve irritation while providing comfort and protection to sensitive skin.
Photo Courtesy of Sephora
Milk Makeup Matcha Toner
Formulated with matcha green tea that detoxifies pores, kombucha and witch hazel that diminishes the look of pores and absorbs excess oil and cactus elixir which soothes and hydrates skin, this innovative gel-stick formula gently glides onto skin for a refreshing sensation and is ideal for sensitive and oily skin.
Photo Courtesy of Avène
Avène Gentle Toning Lotion
Formulated for sensitive skin, this toner contains natural silicates that protect complexion while thermal spring water naturally hydrates. It is dermatologist-tested and hypoallergenic to soothe irritable skin.
Step 3: Serum
Restorative and calming serums help to reinforce the skin's barriers for a stronger, more resilient complexion.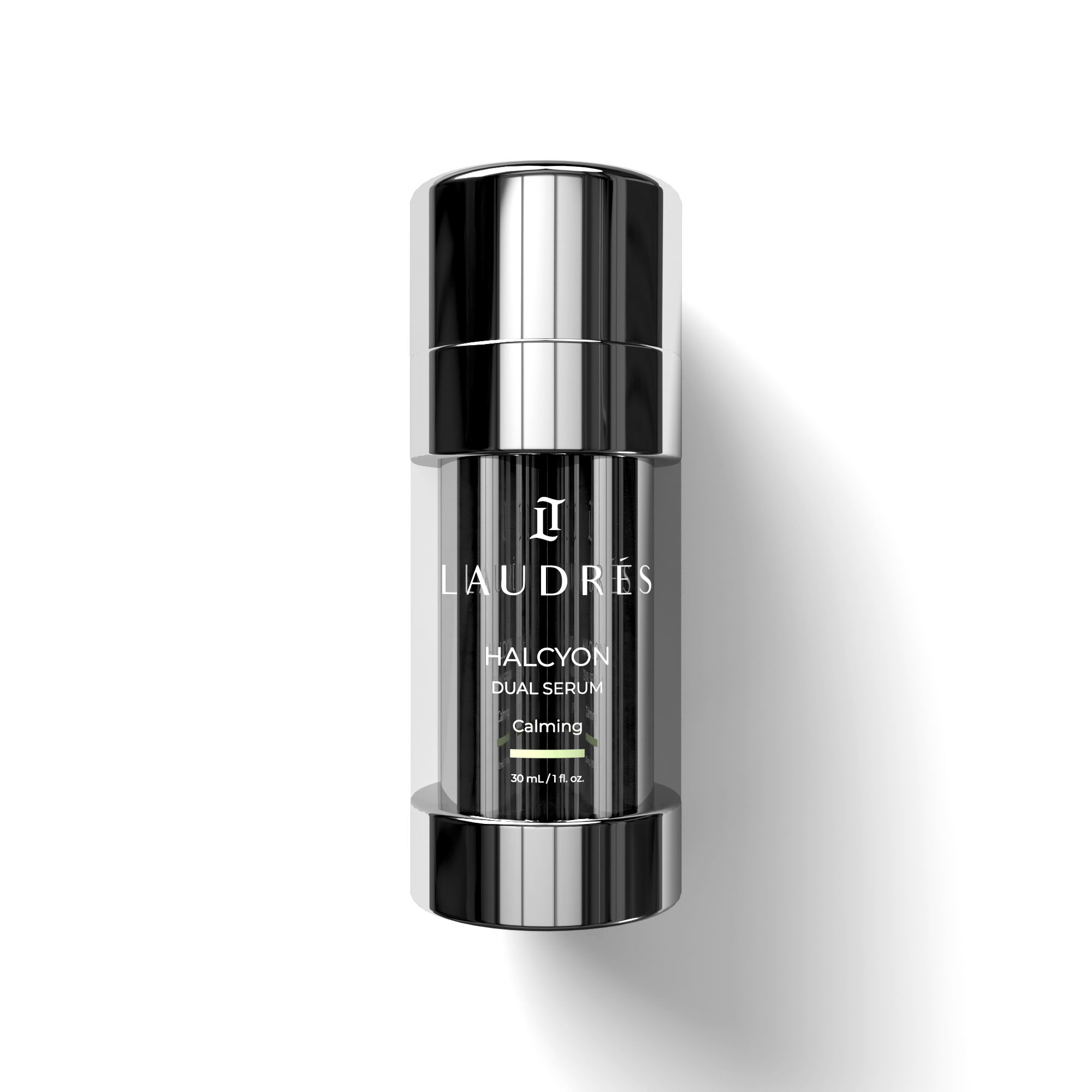 A restorative and calming serum formulated to reduce irritation while visibly soothing redness and signs of inflammation. Infused with a remarkable blend of 7 powerful plant-based extracts including Centella, Chamomile and Rosemary, this fragrance-free and light-weight serum is specially designed to provide maximum soothing, antioxidant and anti-inflammatory powers while rapidly healing and reinforcing skin's barriers for a stronger, more resilient complexion.
Photo Courtesy of Sephora
DR. JART+ Cicapair™ Tiger Grass Serum
This highly-concentrated serum targets sensitive skin with a complementary blend of ingredients. Formulated with Jartbiome, Dr. Jart's proprietary microbiome complex helps to balance while strengthening skin's defenses against dryness. Centella Rx calms and protects sensitive skin, as Cicabond helps repair dry skin caused by environmental aggressors.
Step 4: Moisturise
When choosing an appropriate moisturiser, it is recommended to opt for a lightweight formula that is still packed with maximum hydrating benefits to strengthen skin's moisture barriers.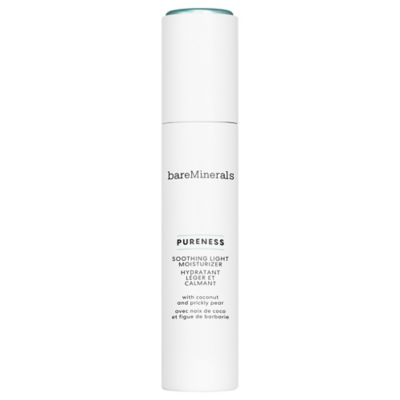 Photo Courtesy of Bare Minerals
BareMinerals Pureness Soothing Light Moisturizer
Formulated with minimal ingredients, this lightweight daily moisturizer provides an instant hydration that lasts all-day while also proving to visibly reduce signs of redness and sensitivity. This vegan formula is 100% clean with 96% naturally derived ingredients that are pure and gentle enough for even the most sensitive skin.
Photo Courtesy of Sephora
REN CLEAN SKINCARE Evercalm™ Global Protection Day Cream
A best selling moisturizer with soothing and anti aging benefits, the formula is boosted with powerful antioxidants that hydrates even the most sensitive skin. Additionally, it also combats UV induced damage and premature aging.
Step 5: SPF
Like all morning routines, finish off with a lightweight and non-greasy sunscreen.
Photo Courtesy of MakeupAlley
Glossier Invisible Shield
A transparent, watergel formula that absorbs instantly into the skin without a greasy residue. Its powerful mix of antioxidants helps to prevent sun damage and neutralise harmful free radicals. It is also formulated with Aloe Leaf extract, a super ingredient for sensitive skin due to the cooling properties which helps in soothing redness, infection, rash, and itchiness.
Photo Courtesy of Amazon
COSRX Aloe Soothing Sun Cream
Ultra-lightweight and non-greasy, COSRX Aloe Soothing Sun Cream is infused with the power of aloe vera leaf extract to moisturize, brighten and protect skin from harmful UVA and UVB rays with a broad SPF 50+ and PA +++ protection. The sunscreen also helps to reduce redness and undo signs of aging.