Photo credit: @fleuraimeekaan
Korean beauty first took the beauty world by storm through the introduction of its elaborated 10-step skincare routine to achieve effortless, healthy and radiant skin. The 10-step skincare routine usually consists of layering multiple essences and serums, before makeup application, to ensure that your skin receives all the nourishment it needs. Yet, with increasingly busy lifestyles and new innovations in the beauty scene, overly complicated routines are becoming a thing of the past. Korean Millennials are now adopting a much minimal approach, also known as Skip-Care.
Skip-care is a simple yet effective skincare routine- It focuses on what your skin truly needs and emphasizes the use of only essential products and key ingredients to target specific skin concerns while still allowing you to achieve your desired skin goals. Whether you're someone who's busy and always on the go, or just someone who's trying to streamline your daily routine, skip-care is definitely suitable for all beauty lovers out there.
Why did Skip-care become a Big K-Beauty Trend?
The philosophy behind skip-care emphasizes on customizing your skincare routine according to how it feels and what it needs. This essentially cuts down unnecessary products, focusing on multi-functional products which serve numerous benefits in a single step. An example would be an SPF that not only protects your skin against external aggressors but also doubles as a moisturizer to keep your skin hydrated and dewy. It's all about maximizing products to get effective results. Furthermore, skip-care reduces the chances of skin irritation which may result when an overwhelming number of incompatible products and ingredients are used together. With that, the skip-care practice saves time and costs, while also having the added benefit of being a more sustainable option through the reduction of used packaging.
What Are The Essential Steps For Me?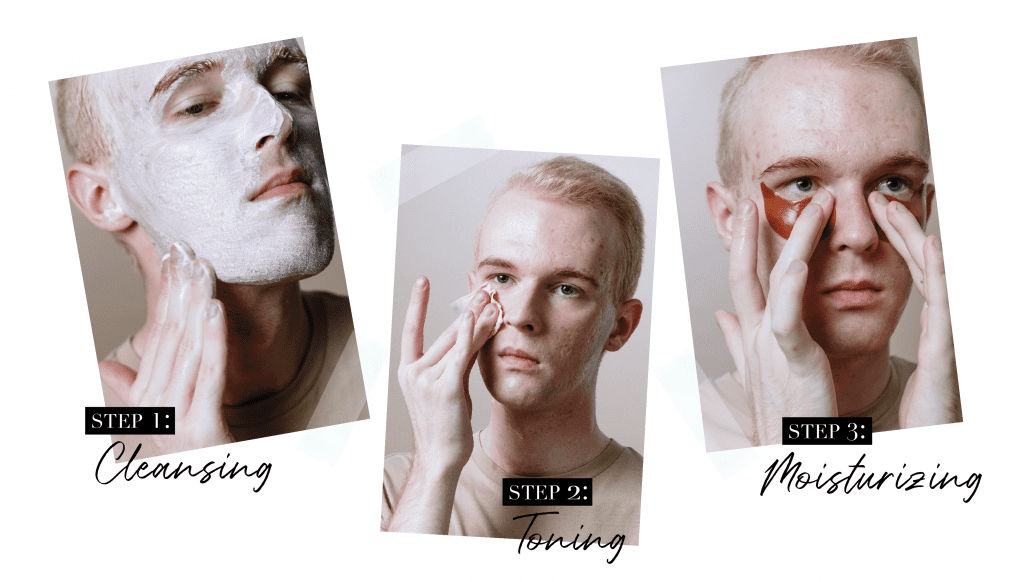 Cleansing, toning and moisturizing have been the 3 most well known and highly emphasized steps in a skincare routine. Depending on your skin type, slight tweaks can be made to these steps to better personalize your routine. For example, switching out a normal moisturizer for a serum packed with active ingredients that not only better addresses specific skin concerns, yet still provides the essential hydration that your skin needs. In general, it is always good to start off any routine with a clean canvas by double cleansing, followed by a nourishing toner or a gentle exfoliator, before finishing up with either a personalized serum, hydrating moisturizer or even a revitalizing sleeping mask. For mornings, completing your skincare routine with SPF is definitely recommended to prevent photo-ageing and to block out harmful UV rays. All in all, there is no hard and fast rule of what the essential steps are because it differs across individuals.
Skincare is a personal investment and should never be a one size fits all approach. Every one of us has different skin types and respective skin concerns that we would like to target for skin goals that we would like to achieve. By adopting skip-care into your daily skincare routine, it simplifies our routines, making it more efficient and effective than ever to better suit our busy and modern lifestyles.